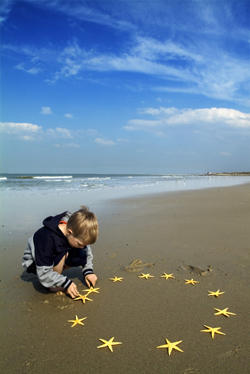 The signature of the Treaty of Rome on 25 March 1957 created our European family. Fifty years later, we are coming ever closer together. While remaining diverse in culture, language and traditions, our unity is based on common values: freedom, democracy, the rule of law, respect for human rights, and equality. Fifty years later, we have a lot to celebrate.
Peace and stability
Fifty years without war between any of the countries which now make up the EU is unprecedented in history. Integration, and expansion from six to 27 countries, has played a major part in that. The EU has at the same time become a force for peace in the world.
Freedom and democracy
Democracy is one of our core shared values. Among these values, the EU has entrenched freedom by adding new freedoms – freedom for people and goods to move across its borders. We can study, work or live in another EU country with a minimum of red tape, and enjoy health and social benefits everywhere. Travel across the EU is increasingly passport-free. The EU has also laid the foundations of an area where borders are not an obstacle to justice or security.
Prosperity
Citizens of the EU enjoy some of the world's highest living standards, while enjoying some of its highest social standards. This is the European way: to balance increasing prosperity with the European social model. Combined economic strength has also brought global responsibilities, which the EU reflects in its trade and aid policies.
Jobs and growth
Working together has brought a single market – the world's largest free trade area, a single currency shared by the majority of the EU's citizens, and common standards of environmental protection and product safety. This has created jobs and growth and expanded our choice of competitively priced goods and services.
These are unique achievements worth celebrating, but this is not just about the past. It is a unique opportunity to better understand the present and to look towards the future, to discuss what Europe we want.
Such an anniversary deserves more than a single day. A wide variety of events will be organised all over Europe throughout the whole year. We hope you will enjoy them!