Contact a local business support partner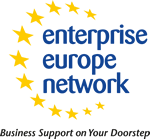 Contact form
(All fields are mandatory)
Thank you, your message has been sent successfully.
Due to technical problems, your message could not been sent. Please try again later.
Please provide a valid e-mail address.
This information entered on this form is sent directly to a partner from the Enterprise Europe Network. Personal data entered on the form will only be used to assist the advisor to respond to your enquiry; the data will not be stored thereafter and will be deleted after a 3-year period.