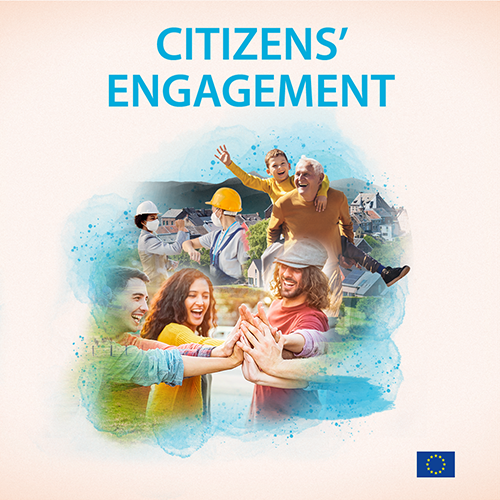 This workshop will address how border regions are being affected by current re-bordering trends in Europe. From a bottom-up, citizen-oriented perspective, border region living practices will be related to European and regional development policies. Presenters will discuss how border region residents use border regions as living spaces, and how European and regional policies can contribute to revitalising cross-border regions as attractive and competitive living spaces.
About 30% of the EU's population live in border regions. They have been encouraged to exploit free movement and actively engage in creating cross-border living spaces, where different facets of daily life such as residence, work, education, shopping and leisure activities span borders. Today, the development of open, prosperous border regions is being challenged, not least because the COVID-19 pandemic has demonstrated the fragility of the open borders paradigm and of free movement in European border regions. The four presentations in this panel will re-direct attention to border regions as living spaces by taking the bottom-up perspective and focusing on the actions of border region residents and how regional politics can contribute to a revitalisation of cross-border regions.
Four cases will illustrate the issues faced by European border regions today, in the wake of the pandemic. One presentation will summarise existing research on the different European Groupings of Territorial Cooperation (EGTC) to evaluate this legal instrument that has promoted cross-border cooperation over the past 15 years. This will demonstrate the potential, but also the limits of EGTCs as living spaces and laboratories of European integration. Another will scrutinise the opportunities for sustainable tourism in different European border regions, suggesting effective measures to successfully implement sustainable tourism strategies in border regions. A third will present the euroregional monitor, designed under the Dutch-German Interreg programme, as an instrument for measuring the impact of the pandemic and the resulting reductions of cross-border activity on local and regional identity in the four Dutch-German euroregions. The fourth presentation will examine the effects of the pandemic on the cross-border governance of the cross-border twin city of Frankfurt (Oder)/Słubice on the Polish-German border. It will outline how local players deployed strategies and measures to counteract the challenges arising from the border closure during the pandemic.
When

Thu 14, October 2021


09:30 - 11:00 CET

Moderator

Martin Klatt, Associate Professor, University of Southern Denmark.

Speakers

Alice Engl, Research Group leader, EURAC Research.
Bianca Mitrica, Senior Researcher, Romanian Academy.
Elżbieta Opiłowska, Professor, University of Wrocław.
Martin van der Velde, Associate Professor, Radboud University Nijmegen.

Code

14WS21335

Format

Workshop

Theme

Citizens engagement

Partners

Association of European Schools of Planning (AESOP), European Regional Science Association (ERSA), Regional Studies Association European Foundation (RSA Europe)

Language

English (EN)

Replay – English
Session summary
Border regions are associated with peripherality and underdevelopment. They are also interesting living spaces and laboratories of European integration. In the first presentation of this session, Alice Engl (Bozen) concluded that the European Groupings of Territorial Cooperation instrument had been applied widely, but the opportunities to institutionalise cross-border cooperation into long-term commitment to share public resources, infrastructure and services had not yet been fully exploited. Bianca Mitrica (Bucharest) concluded that tourism had the potential to create development in Romanian border regions. Martin van der Velde (Nijmegen) concluded that it was decisive for the border region residents' perception of the Dutch-German border region as a cross-border living space that the border was never closed during the pandemic. Elzbieta Opiłowska (Wrocław) demonstrated that actors on the Polish-German border had developed creative forms to continue cooperation with a closed border.
Take away message
Border regions continue to be laboratories of European integration. Their potential to be fascinating, thriving living spaces in a more integrated Europe should retain a strong focus in EU regional policies. The session demonstrated the importance of border region residents' perceptions of the border and their region as a decisive element in promoting regional development.
Quotes
Alice Engl (Bozen): "EGTCs often have difficulties in reaching the hearts and the minds of the people in border regions"
Bianca Mitrica (Bucharest): "Sustainable tourism grows in national agendas for fostering economic growth, social inclusion and the protection of cultural and natural assets"
Martin van der Velde (Nijmegen): "In pre-COVID times I think we can safely say that the border between Germany and the Netherlands was not existent".
Elzbieta Opiłowska (Wrocław): "The national governments limited the agency of local stakeholders and demonstrated the weaknesses of local actors. However, the local stakeholders identified a learning effect from this situation, so they tried to be more active at the national and supranational level."