Back to the list
Participatory food systems assessments and youth
05/10. Youth transforming world's food systems- (EU/CIRAD/FAO)Since 2020, national governments and food systems actors in 50 countries have collaborated with the EU, FAO and CIRAD to carry out participatory food systems assessments in support of the transition to more sustainable food systems.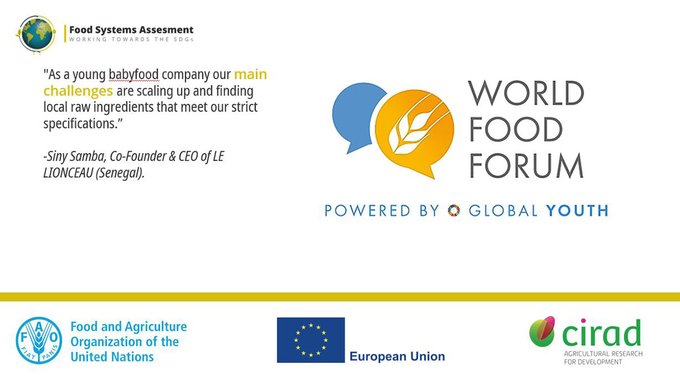 This side event focused on the youth aspects of the Rapid Food Systems Assessment results which have identified a set of sustainability issues that emerge across regions; and singled out some levers for continued engagement of youth in a sustainable and dynamic food system. 
This side event brought together young people who are currently being innovative in food systems and implementing game changing actions in their fields to discuss the impact of their work on their communities and the recommendation and inspirations they can provide to other young food systems actors (current or aspiring).