"This Commission is committed to re-launching and strengthening the dialogue with our social partners. Social dialogue at all levels is a prerequisite for the functioning of Europe's social market economy and crucial to promote both competitiveness and fairness.
Today's two constructive meetings with European trade unions and employers marked the beginning of a new way of working. We want a more substantial involvement of social partners in EU governance, in line with the deepening of the EMU and the development of its social dimension. We are therefore listening to the social partners' views on the economic situation before launching the 2015 European Semester.
We need the expertise and strong engagement of the social partners to address the challenges Europe is facing. We look forward to their increased role in structural reforms, alongside their formal role in the EU legislative process, with full respect for their autonomy.
As a key step in taking this forward, we have today agreed to organise a high-level event in spring 2015, gathering leading representatives of the social partners. This event will take place 30 years after the cooperation with European social partners was launched at Val Duchesse in 1985. We will work together to make it a success."
Audiovisual material will be available on the website of the European Commission Audiovisual Services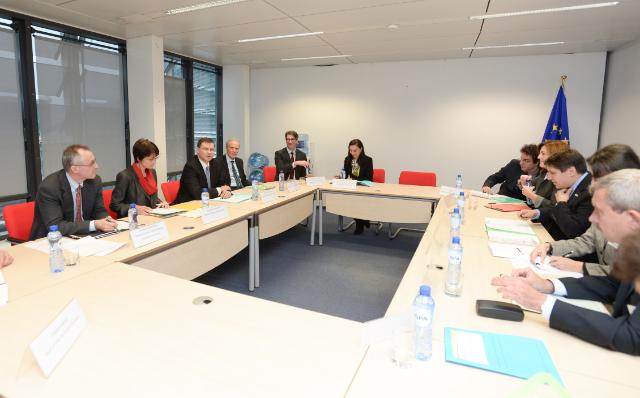 Valdis Dombrovskis and Marianne Thyssen receive the social partners: employers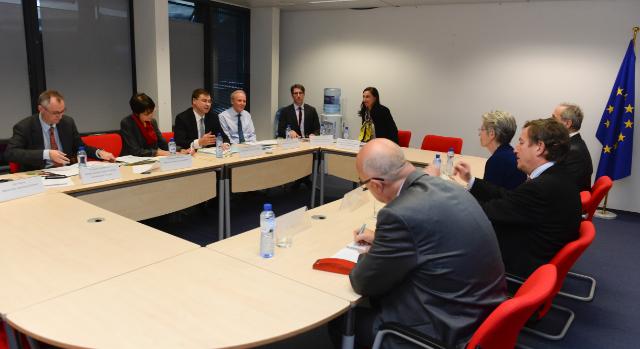 Valdis Dombrovskis and Marianne Thyssen receive the social partners: trade unions