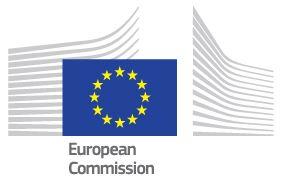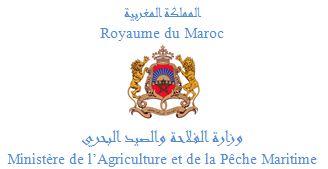 Joint press release for Morocco-EU Agreement on Gis
The European Union and Morocco have concluded negotiations on an agreement to mutually protect their Geographical Indications (GIs). Through this agreement Morocco and the EU will ensure high level protection for their respective GIs for food products. Also aimed at promoting and fostering trade relations in agricultural products and foodstuffs produced in Morocco and the European Union, the text of the agreement was initialled today at chief negotiator's level.
"This agreement gives relations between the European Union and the Kingdom of Morocco a new impetus. It reinforces our partnership, aiming at promoting and protecting quality products, benefiting farmers and industries in both Morocco and the EU. Agriculture constitutes an important chapter of our bilateral cooperation, notably in the 2013-2017 Action Plan, which constitutes the roadmap of our cooperation for the years to come. Cooperation in the field of geographical indications is part of our mutual commitment for a quality agriculture that preserves local products", said EU Agriculture and Rural Development Commissioner Phil Hogan
According to EU Trade Commissioner Cecilia Malmström, "the EU and Morocco are very close trading partners. The negotiations concluded today will be an incentive for even more trade and investment. The protection of Geographical Indications is a win-win – it will make it clear to consumers where products come from, so that they can make an informed choice. It will also increase the quality of products and bring additional revenue to farmers. Furthermore, today's deal is an encouragement for both the EU and Morocco to continue our negotiations towards a Deep and Comprehensive Free Trade Agreement."
"This agreement provides a real opportunity for our growers and especially the smaller ones who have real authentic know-how to maximize the added value of their production" declared Moroccan Agriculture Minister Aziz Akhannouch.
Morocco is the first amongst the Southern neighbours of the EU to take this important step forward in promoting and protecting the quality of agricultural production. The objective of this agreement is to better protect consumers in terms of not being misled on the true origin and quality of the product.
The agreement is also a response to the willingness expressed by the EU Member States to promote the protection of Geographical Indications internationally and is a reflection of the converging views of the European Union and Morocco on matters related to quality policy, consumer protection and intellectual property.
The agreement should serve as a dynamic instrument that will lead to the improvement in the quality of the products traded between the European Union and Morocco. It will introduce a mechanism for updates and for regular consultations, which will help when it comes to integrating new products in the list of the Geographical Indications.
The Agreement will now be passed to Council and the European Parliament – and to the legislative authorities in Morocco – where it must be approved before its final entry into force.
More information: