19 EU Member States will participate at Expo Milano 2015 with their own national pavilions.
Click on the flag of each country to view a traditional bread recipe and 'The Golden Ear' poster with national landmark in the background.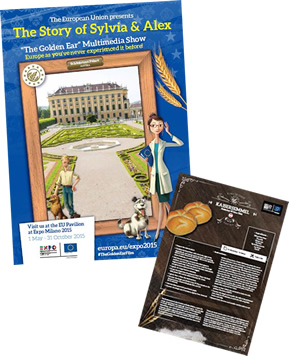 Traditional Bread Recipe Cards
While visiting Expo Milano take back to your table Europe's staple food with the 19 limited edition European Bread Recipe Cards.
Collecting the cards is easy:
Visit the pavilions of the 19 participating Member States and ask for the free recipe card of the corresponding country. Finally, try the recipes at home and enjoy!